Wahida Ayari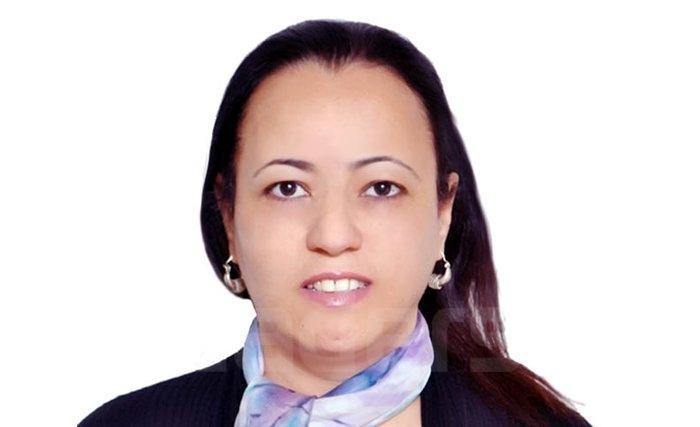 Born in july, 15th 1971, Tunis (Tunisia)
Married to Amor SAKKEJ, 2 children.
University Graduation
« Maitrise en Sciences Juridiques » + Certificat d'Etudes Spécialisées en Etudes Judiciaires (Faculté des Sciences Juridiques, Politiques et Sociales de Tunis (Tunis II) 1993-1994)
Training
Summer Course on "Public Diplomacy" ( University of South California, USA)
Negotiations Techniques, ENA and Diplomatic Institute Of Tunisia,
Training course in the IIAP (Institut International d'Administration Publique- Paris)
Training Course for "Commercial Attachés in the Diplomatic Missions" at the DSE (Deutsh Stiftüng Für internationale Entwicklüng- Germany)
Course in Português in the « Instituto de Lingua de Algès » (Lisbon- Portugal)
Diploma of the British Council In Tunisia
Course Of American English (Military Base Laouina -Tunis)
Initiation Course (spanish) in the Instituto Miguel de Cervantes (Tunis)
Professional Experience
- 2015..: Minister plenipotentiary, Director Deputy (Direction Générale Amérique-Asie)
- 2013-2015: Head of Division (Africain Union- CENSAD- Francophonie) from 2011 to 2013 than Director Deputy of the Relations with the African Union:
Member of the Tunisian Delegation to the 20th, the 21st, 22nd, the 24th ordinary Summits and the Extraordinary Summit of the AU (50th anniversary),
Member of the Tunisian Delegation to the 14th Summit of the « Organisation Internationale de la Francophonie » (Kinshasa, october 2012),
Follow up of the Extraordinary Summit of the CENSAD (Ndjamena, 2013).
Participation to several workshops organized by the AU and UN (International Humanitarian Law, signature and ratification of the UA treaties, internal refugees, africain special funds…)
Monitoring the signature and the ratification of the AU treaties by Tunisia
Follow up of visits of African Union's delegations to Tunisia (Chairperson, panel of the wise, Commissioner of Political Affairs, …)
- 2006-2011: Head of Division in the Ministery of Foreign Affairs (Divisions of France, Germany, Eastern Europe and Algeria)
- 2001-2005 : 1st Secretary than Counsellor of the Embassy of Tunisia in Lisbon
- 1996–2001: Secretary Of Foreign Affairs
SKILLS and Professional knowledge
Able to work in different localities.
Able to work at the political and administrative spheres and under work pressure.
Synthesis ability and highly developed analysis.
Ability in writing reports and briefing notes and policy.
open personality, highly communicative and accessible.
VIII-Languages
Arabic, French, English, Portuguese and elementary spanish