Néjib Zaafrani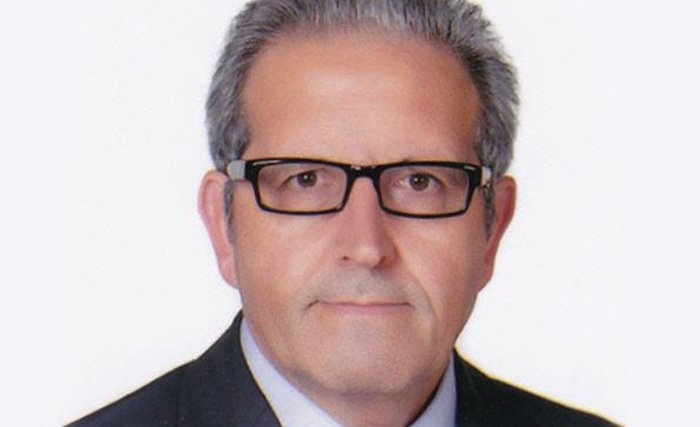 Summary
Dynamic, entrepreneurial and results oriented Senior Energy Executive with an international profile. A creative mind and a strategic thinker with a global vision, able to translate the latter into a strategy and action with a focus on results. Gained a unique experience at senior level with international private company and government entities. A strong leader and federator, structured with sense of priorities. Seasoned negotiator, at ease in complex business and political situations. Successfully established a Government Governance Structure of the Energy sector and sub-sectors, and developed a holistic Government Integrated Energy Strategy 2030. Created strategic alliances, delivered several acquisitions, divestments and secured concession licenses in the energy business. Innovative and used to steering change management. Excellent communicator, multilingual and multicultural. Possesses an in-depth knowledge of governance, partnerships, developing new business and management of major projects. Strong skills in relationship building and management at Senior Executive levels.
Professional Experience / Achievements Overview
37 years of international experience in the public and private energy sector. Developed business leadership, relational leadership and personal leadership.
Engage, inspire and align the organisation around the vision and strategic direction of government entity or private international enterprise.
Leveraging both hard and soft skills for achieving alignment of a highly diverse group of leaders with different agenda and objectives.
Scan the global, regional and local landscape to capitalise on opportunities and create an environment that supports innovation.
World Class Business Relationship and Reputation management at all levels, particularly in the MENA and CIS region. Engage external stakeholders constructively and generate solutions to satisfy multiple expectations.
Development of deep understanding of customer/stakeholder needs and respond with consideration to the broader context
Create a culture of accountability and execution to ensure the collective achievement of business results and shareholder value.
Gained the confidence and trust of others through principled leadership and humility.
Developed and maintained effective, open and honest relationships.
Development of State Governance Structure for the energy sector and sub-sectors.
Developed and started implementation of a Government Integrated Energy Strategy 2030
Development of a state Integrated Energy model including funding mechanisms (e.g. PPP)
Development of Human capacity. Inspire a high performance culture. Coach, stretch, and build the talent needed at all levels, including Executive Managers/Directors, to meet current and future organisational needs.
Foster a sense of teamwork, leverage differences and facilitate the effective interaction of others to achieve goals. Create a culture of diversity and inclusion.
Take personal and organisational risks to do what is right, confronts difficult issues and supports others who do so.
Board Directorship – Governance of world class major oil and gas Joint Ventures.
Identification and generation of business growth and value through full life cycle process
Technology development and implementation strategy to meet country and business requirements
Uncertainty and risk management of oil and gas business
Leadership of integrated major business development projects, including implementation, Production Operations and optimisation to maximise value.
Value Assurance Review (VAR) of major projects through all phases, including post implementation. Covering Technical, Economics, Commercial, Organisation and Political (TECOP).
Organisation change management ( growth or shrinkage) to meet business needs
2013 to date: Senior Executive Energy Advisor
Independent International Executive Advisor based in Dubai – UAE
2010 to 2012: Secretary General & CEO
Supreme Council of Energy. Government of Dubai. Dubai - UAE
2007 to 2010: Chairman and Managing Director.
Shell Abu Dhabi B.V. – Abu Dhabi, UAE.
2003 – 2006: Vice President Strategic Alliances
Shell Exploration & Production International (SEPI) B.V. Dubai – UAE
Middle East, Caspian and Russia Regional Directorate.
2001-2003: Vice President New Business Development Middle East & Regional Business Advisor Abu Dhabi.
SEPI BV The Hague - Holland. Middle East, Russia and Central Asia Regional Directorate.
1996-2001: Deputy Managing Director. Shell Abu Dhabi B.V. Abu Dhabi –UAE
1992-1996: Liaison Engineer & Regional Business Advisor (RBA) Egypt & Abu Dhabi.
SIEP The Hague - Holland. Middle East /Africa Regional Directorate.
1988-1992: Senior Reservoir Engineer . Tanak Central Production Facility Section Head.
Al Furat Petroleum Company (AFPC). Syria Shell Secondee. Damascus – Syria
1985-1988: Senior Petroleum Engineer - Technology & Technical Management System.
SIPM EP. The Hague - Holland.
1980-1884: Reservoir Engineer (1981-84)
Well-site Petroleum Engineer (1980-81)
Brunei Shell Petroleum Co. (BSP). Syria – Brunei. NW Borneo
1978-1980: Reservoir & Production Engineer.
ETAP (National Oil & gas Company) E&P Division -Tunis, Tunisia.
Competencies
- Builds Shared Vision – Mastery
- Champion Customer and Stakeholder Focus – Mastery
- Maximise Business Opportunities – Mastery
- Demonstrate Self – Mastery o Display Interpersonal Effectiveness – Mastery
- Demonstrate Courage – Mastery
- Motivates, Coaches and Develops – Mastery
- Value Differences – Mastery
- Delivers Results Through Others – Mastery
Corporate and State Governance development and implementation
Integrated Energy Strategy development and implementation
Health, Safety and Environmental Management
Breadth and depth knowledge of oil and gas business and major IOCs capabilities.
Development and Operations Management
Operating Units & Joint Ventures Governance.
Building relationships and networks at senior levels both internal and external
Alignment of private and government partners
Business Development and deal delivery
Strategic Business Planning, Implementation and Performance Appraisal
Project Management and Contracting
Information Technology Planning
Quality management, benchmarking and performance improvement
Staff planning, development and management of cultural diversity and sensitivity
Broad knowledge of External Affairs
Languages
Fluent English, French and Arabic
Speaker & Lecturer
Speaks on various issues related to energy and transnational infrastructure, including human capacity development. Participated in several panel discussions of prominent international conferences and forums like the World Economic Forum (WEF), World Future Energy Forum (WFES), Dubai Global energy Forum (DGEF), Abu Dhabi International Petroleum Exhibition Conference (ADIPEC) and many others.
Lecture at Masdar Institute of Science & Technology as Adjunct Professor.
Memberships
Member of several Business Groups and professional Associations.
Awards
• Received several Awards from Abu Dhabi Government entities and Business Groups between 2007-2010, as Chairman & Managing Director of Shell Abu Dhabi. Also as Secretary General & CEO of Dubai Supreme Council of Energy (2010-2012)
Learning and Development
2003: Shell/ INSEAD Executive Leadership Program for Senior Executives
2002: Shell Executive Leadership Assessment
2002: Oxford Energy Seminar
2000: Coaching for performance
1999: Shell Leadership Challenge
1998: Managing Partnerships and Strategic Alliances' INSEAD course
1995: Challenges for Change course
1993: Managing the Business course
Economics / Planning & Business Development Seminar
1987: Production Technology course
1986: Petroleum Economics course
1985: Reservoir Simulation (IPEC) course
1982: Advanced Petrophysical Engineering, Production Geology, Reservoir Engineering,
Introduction to Business Techniques & Personal Skills for Technical staff.
Education
Master Degree in Physics (Maitrise de Physique) - University of Paris VII, 1977
Petroleum Engineering Degree, Diplome d'Ingenieur en Forage et Exploitation des Gisements, Institut Francais du Petrole (IFP) ; Rueil Malmaison, France, 1978
Post Graduate Studies in Advanced Petroleum Reservoir Engineering and Production Practices. Oklahoma University. Norman, Oklahoma USA, 1979. Sponsored by USAID after Tunisian Government (ETAP) nomination.
References
On request

Les Commentaires

T'aura GharianiSv - 17-06-2015 20:37
Bravo jeune frère najia.je suis vraiment fier de toi et de ton parcours.bon vent